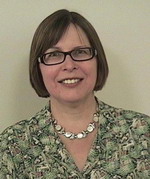 Betsy Mitchell has been a New York science fiction/fantasy editor for more than 35 years, holding senior positions at Baen Books, Bantam Spectra, Warner Books, and the Random House Publishing Group, where she spent ten years as Vice President/Editor-in-Chief of Del Rey. As well as being the owner of Betsy Mitchell Editorial Services, she is currently a consultant for corporate clients such as Open Road Integrated Media, where she acquires and republishes backlist science fiction and fantasy.
Mitchell has edited hundreds of titles, including such works as Gentlemen of the Road by Michael Chabon, Bearers of the Black Staff by Terry Brooks, Virtual Light by William Gibson, and Empire of Ivory by Naomi Novik (all New York Times bestsellers); and the Nebula Award-winner Parable of the Talents by Octavia Butler. She received a World Fantasy Award for co-editing the anthology Full Spectrum 4.
Mitchell is also the author of Journey to the Bottomless Pit: The Story of Stephen Bishop and Mammoth Cave, the fictionalized biography of a young African American who became known worldwide for his exploration of Mammoth Cave, Kentucky, in the early 1800s. The book was nominated for several state library awards and was named a New York Public Library Best Book for Kids.